Locust will celebrate its 150th anniversary this year! (1869-2019)
We're inviting local residents and business owners to participate on the planning committee. Whether you're volunteering, organizing, creating, or providing resources, we know our residents have a lot to offer!
Join us for the first public meeting on Monday, February 25th, at 6:00 PM in the Joel Huneycutt Community Room, next to City Hall.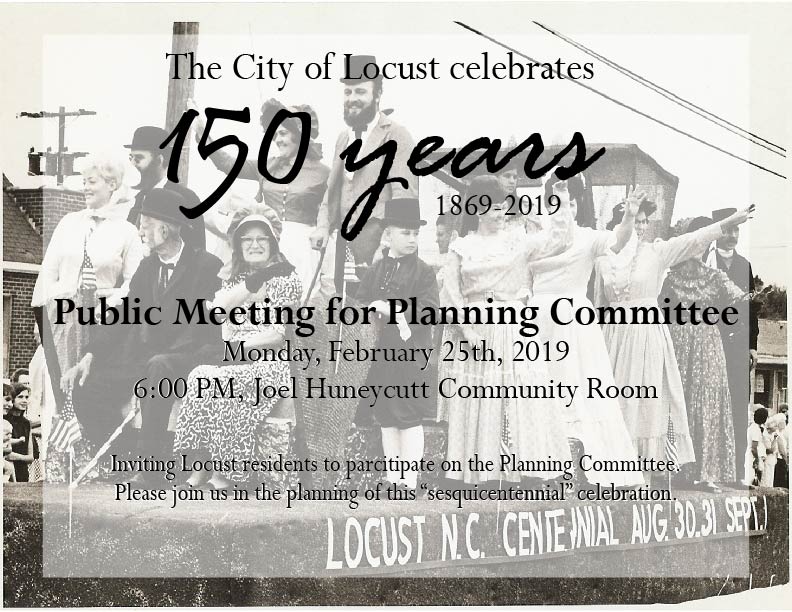 50 years ago, for the 100th anniversary celebration, Locust residents, civic groups, schools, and churches were all hands on deck, creating a whole week of celebratory events that included 2 parades, a beauty pageant, beard contest, live music events, community dinners, and even a "slab city" storefront which featured a bank, saloon, and jail! You can find pictures on the Locust Historical Society website.
We hope to create a similar weekend of events this September. Please join us for the first meeting on Monday, February 21st.