What are you grateful for?
Beginning November 1st through November 30th, the City of Locust invites the public to participate in our "Gratitude Graffiti" project.

The Gratitude Graffiti project is a daily practice of purposeful appreciation of one's life through interactive art.
The project engages residents to 1) Contemplate a source of gratitude in their lives, and 2) Provide an outlet to express that thought of thankfulness in a public setting.
The next time you visit a Locust Town Center or West Main Plaza business, grab an approved chalk marker and write on their storefront window something you're grateful for.
We ask simply: What are you grateful for?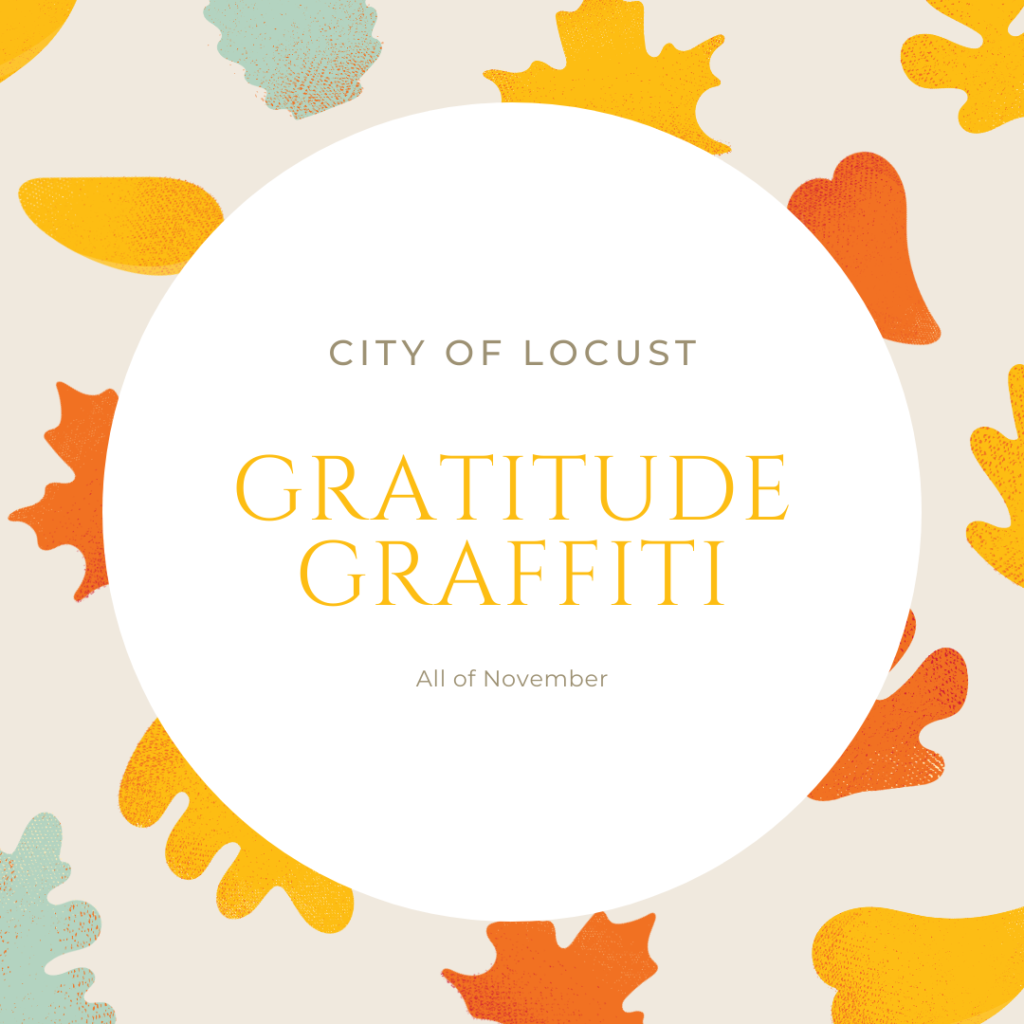 Locust Town Center is located in the heart of Locust. Entrances to Locust Town Center include Ray Kennedy Drive (from 24/27) and Market Street (from Hwy 200).
The West Main Plaza shopping center is home to many local businesses. The entrance to West Main Plaza is just west of the stoplight at Browns Hill Road and Hwy 24/27, on the north side of the road.