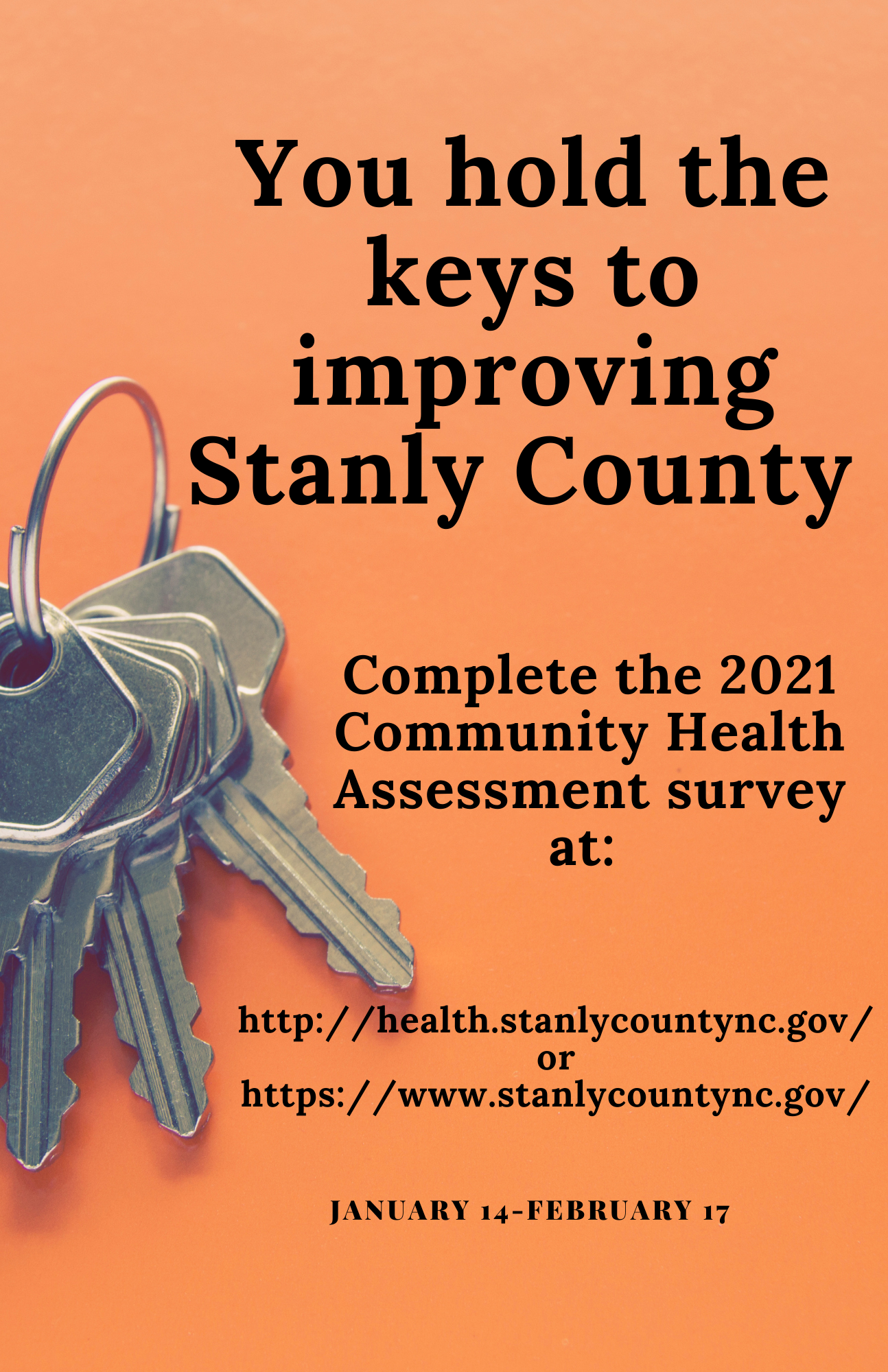 Here are the links to access 2021 Community Health Assessment English and Spanish surveys:
The Stanly County Health Department and Atrium Health Stanly are required to conduct a community health assessment. This information is used 1) to learn more about the health and quality of life in the county, 2) to identify needs in the community, 3) to determine the community's view of these needs, and 4) to apply for grant funds. All questions are voluntary and anonymous. The results of this survey will be compiled and available on the Stanly County government webpage (
https://www.stanlycountync.gov
) and health department webpage (
https://health.stanlycountync.gov
) after January 1, 2022.