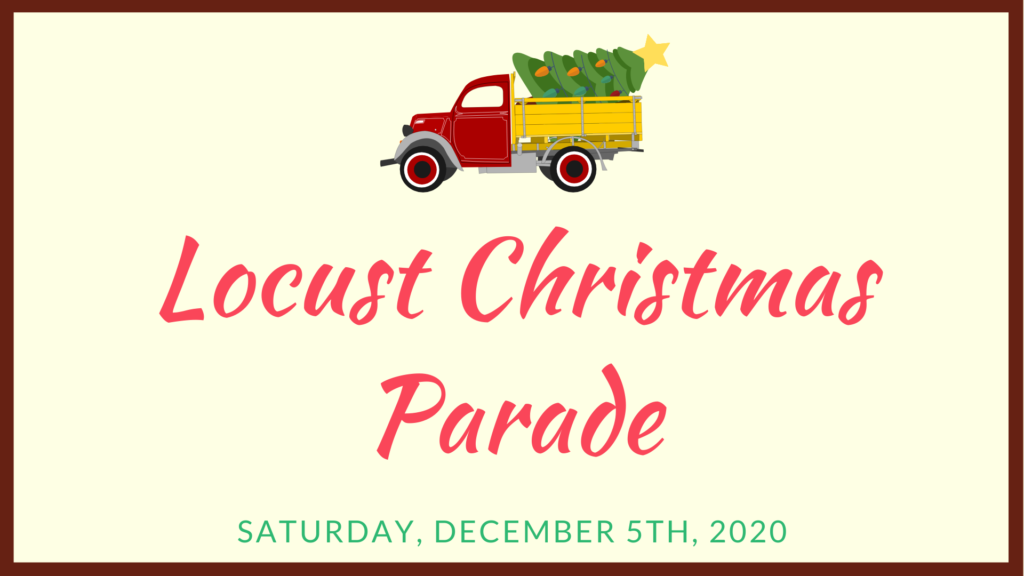 The City of Locust is proud to host the 2020 Locust Christmas Parade on Saturday, December 5th at 1:00 pm!
The parade route will begin at the Lion Club Dr Parking Lot, making a left onto Hwy 200, right onto Market St, left onto Ray Kennedy Dr, right onto Town Center Dr, right at Sassy Cakes Bakery, left at Locust Town Homes, right onto Kingston Dr, right onto Smith St, and ending back at the Lion Club Dr Parking Lot.
2020 Christmas Parade Route Map
The City of Locust Parks and Recreation Department is currently seeking participants for the parade.
Home designed floats, walking groups, golf carts, dancers, classic cars, equestrian groups, etc. are welcome!
Registration is open now!
2020 Locust Christmas Parade Registration Form
Or,
email our Recreation Assistant at events@locustnc.com to request more information.
The City of Locust is excited to host the parade this year, and we have used this transition to make careful decisions about the purpose, safety, and execution of the event.
Registration is free! We ask that each participating group/float submit a registration form so we can best communicate with participants.
Participants can register online, or download a registration packet and send it to the City of Locust (PO Box 190 Locust, NC 28097).