News:
Job Openings:
Tournament Supervisor (Part-Time/Seasonal)
Tournament Worker (Part-Time/Seasonal)
Concession Worker (Part-Time/Seasonal)
---
Events:
[Bark in the Park]
[Breakfast with Santa]
[Experience Locust]
[Hands on Locust]
[Movies in Town Center]
[Summer Concert Series]
[Sponsorship Information]
---
Summer Concert Series
Locust's Summer Concert Series are free, live musical events held on the third Saturday of the month from April to September. For six years, the community of Locust and surrounding areas have enjoyed the Concert Series in Locust's nostalgic Town Center. Concert nights feature bands from different genres including country, beach music, bluegrass, Christian, and today's popular hits. The 2.5 acre lawn in the back yard of the Locust City Hall is the perfect venue for our Summer Concert Series. We always close our concert finale with a fireworks show! You won't want to miss it!
Food and craft vendors, churches and groups, who wish to participate in our Summer Concert Series, please download and return this form.
---
Movies in Town Center
Locust's Movie Nights are free, family friendly events open to the public. Movies are shown on a large inflatable screen in the 'back yard' of Locust's City Hall. All movies start at sundown, so not all start times are the same. Check the City's facebook page for details as the movie dates approach.
May 7th: Woodlawn (movie trailer) Sponsored by Carolina Presbyterian Church and Carolina Christian School
September 10th: The Good Dinosaur (movie trailer) Sponsored by Jason E. Martin, DDS, PA
October 1st: Finding Nemo (movie trailer) Sponsored by Mission Baptist Church
Interested in sponsoring a Movie Night? Visit our sponsorship page or call Emily Jones at 704-888-5260 or email at events@locustnc.com

---
Hands On Locust
Hands On Locust is an event that gives kids the opportunity to get their hands on the vehicles of their dreams. Kids will have a chance to climb in, sit on, and learn about the variety of services in the Locust area. The event is free and open to the public. Come see dump trucks, tractors, and more! This year, Hands On Locust will precede the September Movie Night showing of Planes: Fire and Rescue!
Do you own awesome trucks, cars, equipment, or tractors? Contact Emily Jones for information about participating in the event.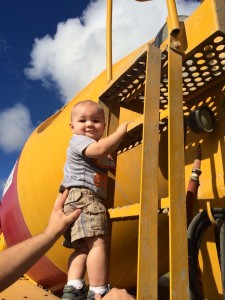 ---
Bark in the Park
May 6th, 2017
Bark in the Park is a special event for dogs and their owners. Participants will have the opportunity to visit and talk with local pet vendors and rescues. Tails of Hope dog rescue participated in the event with dogs for adoption. Contests will include best costume, best trick, dog/owner look-alike, and largest and smallest dog.
---
Breakfast with Santa
Saturday, December 17th, 2016
This year we will offer two seating times for our Breakfast with Santa event. Times include 8:30am and 10:00am. Seatings have limited space and reservations are first come first served. Once full, the seating time will no longer be available.
Registration is open through December 14th. Make your reservation before seating is full! Reservations MUST be made online at www.locustnc.siplay.com. 
---
Experience Locust
Experience Locust is a city-wide business expo in the heart of Locust's Town Center. Locust restaurants and businesses will fill the streets in front of City Hall. There will be food, games, music, raffles, and more. We hope to give Locust, surrounding communities, and other concert attendees a chance to get a taste of what Locust is all about. The event will precede the first Summer Concert of each year. The event is located in the Locust Town Center and free to the public.
---
Sponsorship Information
For information about event sponsorships visit the sponsorship page, or call/email event coordinator, Emily Jones, at events@locustnc.com or 704-888-5260 ext 114.