News:
The Locust Fall Festival Committee is planning the 5th Annual Locust Fall Festival for October 31, 2018, from 6-8PM.
Businesses, churches, and organizations are invited to participate in the event and must complete this form and email to Tommy Ross, pastor of First Baptist Church of Locust and Chairperson of the committee.
The Locust Fall Fest is an annual event located on ball field #4 at the Locust Athletic Complex.
The event is organized by a committee made up of representatives from local churches and works with the Locust Parks and Recreation Department.
Locust Parks and Recreation Events:
---
Summer Concert Series
**The Locust Summer Concert Series originally planned for this Saturday, September 15th has been postponed, to be held Friday, September 28th due to the forecast effects from Hurricane Florence. **
2018 Summer Concert Dates:
April 14: Summerdaze
May 19: The Rick Strickland Band
June 16: Right Turn Clyde
July 21: Vahalla Band
August 18: Lauren & Lane
September 28: Fantastic Shakers  –  **The Locust Summer Concert Series originally planned for this Saturday, September 15th has been postponed, to be held Friday, September 28th due to the forecast effects from Hurricane Florence.** 
Locust's Summer Concert Series are free, live musical events held from April to September. For eight years, the community of Locust and surrounding areas have enjoyed the Concert Series in Locust's nostalgic Town Center. Concert nights feature bands from different genres including country, beach music, bluegrass, folk, and today's popular hits. The 2.5 acre lawn in the back yard of the Locust City Hall is the perfect venue for our Summer Concert Series. We always close our concert finale with a fireworks show! You won't want to miss it!
Thank you to the 2018 Featured Event Sponsors:
Food and craft vendors, churches and groups, who wish to participate in our Summer Concert Series, please email events@locustnc.com.
---
Movies in Town Center
Our movie nights come in two forms: Locust Family Movie Nights and the Locust City Cinema Party. The Family Movie nights are family-friendly events that typically feature an animated film (G or PG rated) and offer kid-friendly atmosphere. The Locust City Cinema Parties offer a date-night vibe, targeting a wider range of age-groups. The Cinema Party vendors include beer and wine and will feature blockbusters and classics (PG to R rated) popular among adults.
All of our Movie Nights/Cinema Parties are free events open to the public. Movies are shown on a large inflatable screen in the 'back yard' of Locust's City Hall. All movies start at sundown, and usually host pre-show activities, so not all start times are the same. Check the City's facebook page for details as the movie dates approach.
Locust Family Movie Nights
April 6th, 2018: HOP – Sponsored by Locust Parks and Recreation
May 12th, 2018: Moana – Sponsored by Jason Martin DDS, PA
September 29, 2018: Inside Out – Sponsored by Mission Church
October 20, 2018: Coco – Sponsored by Pinnacle Bank
Locust City Cinema Party
November 3rd, 2018
Vote for your movie choice by Oct 5th on the Facebook Poll. Sponsored by Cabarrus Brewery and Get Away Tours.
Interested in sponsoring a Movie Night? Visit our sponsorship page or call Peyton Creswell at 704-888-5260 ext. 107 or email at events@locustnc.com

---
Hands On Locust
May 4th, 2019, 10:00am – Noon
Hands On Locust is an event that gives kids the opportunity to get their hands on the vehicles of their dreams. Kids will have a chance to climb in, sit on, and learn about the variety of services in the Locust area. The event is free and open to the public. Come see dump trucks, tractors, and more! This year, Hands On Locust will precede the September Movie Night showing of Planes: Fire and Rescue!
Do you own awesome trucks, cars, equipment, or tractors? Contact Emily Jones for information about participating in the event.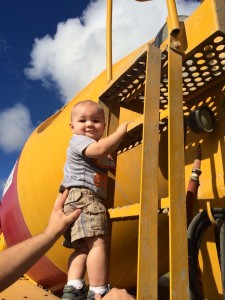 ---
Bark in the Park
Date TBD 10:00 am – 12:00 pm
Bark in the Park is a special event for dogs and their owners. Participants will have the opportunity to visit and talk with local pet vendors and rescues. Tails of Hope dog rescue participated in the event with dogs for adoption. Contests will include best costume, best trick, dog/owner look-alike, and largest and smallest dog.
---
Breakfast with Santa
December 15th, 2018
Enjoy a pancake breakfast with our guest of honor, Santa Clause!
Breakfast with Santa guests will enjoy a pancake and sausage breakfast, one craft per child, one cookie per child, and photos with Santa!
Tickets this year must be purchased at the Locust Parks and Recreation office, located in-between the ball fields, at 240 Lions Club Drive, Locust, NC 28097.
Stop by the office Monday-Friday 9:00 AM – 4:00 PM, or Tuesdays until 7:00 PM, November 19th through December 7th.
Each person, adults and children ages 2 and up, ust purchase a ticket. Reservations are required. $10 per person. Seating is limited. Your seat will not be reserved until payment is received.
---
Experience Locust
April 13th, 2019
Please email events@locustnc.com if you would like to participate as a vendor.
Experience Locust is a city-wide business expo in the heart of Locust's Town Center. Locust restaurants and businesses will fill the backyard of City Hall. There will be food, games, music, raffles, and more. We hope to give Locust, surrounding communities, and other concert attendees a chance to get a taste of what Locust is all about. The event will coincide with the first Summer Concert of each year. The event is located in the Locust Town Center and free to the public.
---
Sponsorship Information
For information about event sponsorship opportunities, visit the sponsorship page,
or call/email Park Director, Emily Jones, at parks@locustnc.com or 704-888-5260 ext 105.