Park News
Park Events
Vendor and Sponsorship Information
---
Park News:
Kids Camp
The City of Locust is honored to be the recipient of the Walmart Community Grant! We will be providing camp bags for the children of Locust. Each kit will include at-home activities, crafts, games, school supplies, and more! 
Each week, we will host live craft time and post instruction videos for the activities included. Be sure to join in with our local community as we camp at-home together! Registration is open now through September 30th for Round 2! 
**Please note: Priority will be given to Locust residents due to quantity. 
¡La ciudad de Locust tiene el honor de recibir la subvención comunitaria de Walmart! Proveeremos bolsas de actividades para niños en Locust. ¡Cada bolsa incluirá actividades, manualidades, juegos, útiles escolares, y más!
Cada semana, presentaremos tiempo de manualidades en vivo y publicaremos los vídeos instructivos para las actividades incluidas. Asegúrese de involucrarse con la comunidad local mientras acampamos "juntos" en casa. Las inscripciones se cerrarán el 30 de septiembre. Puede registrarse utilizando el link o por teléfono (704-888-5260). 
** Tenga en cuenta: Se dará prioridad a los residentes de Locust debido a la cantidad.
---
F3 Nation Men's Workout Group
F3 is a national network of free, peer-led workouts for men. F3's mission is to plant, grow and serve small workout groups for men for the invigoration of male community leadership. The Locust group began August 22nd. F3 meets at Locust Park on Saturdays at 7:00 am. More information about the workouts can be found at https://f3-meca.com/ or https://www.menshealth.com/fitness/a25799601/f3-workouts-for-men/
---
---
End of Summer Celebration
*Postponed until Spring 2021*
Locust's End of Celebration is a weekend of free, live musical events held in September. Since 2010, the community of Locust and surrounding areas have enjoyed the Locust Concerts in Locust's nostalgic Town Center. Last year, the City of Locust held a weekend-long festival for its 150th Anniversary. It was such a hit, we have decided to host an End of Summer Celebration this year. This weekend festival will feature bands from different genres including country, beach music, bluegrass, folk, and today's popular hits. There will also be free carnival rides, a golf cart parade, inflatables and more. We always close our concert finale with a fireworks show!
Thank you to the 2019 Featured Event Sponsors: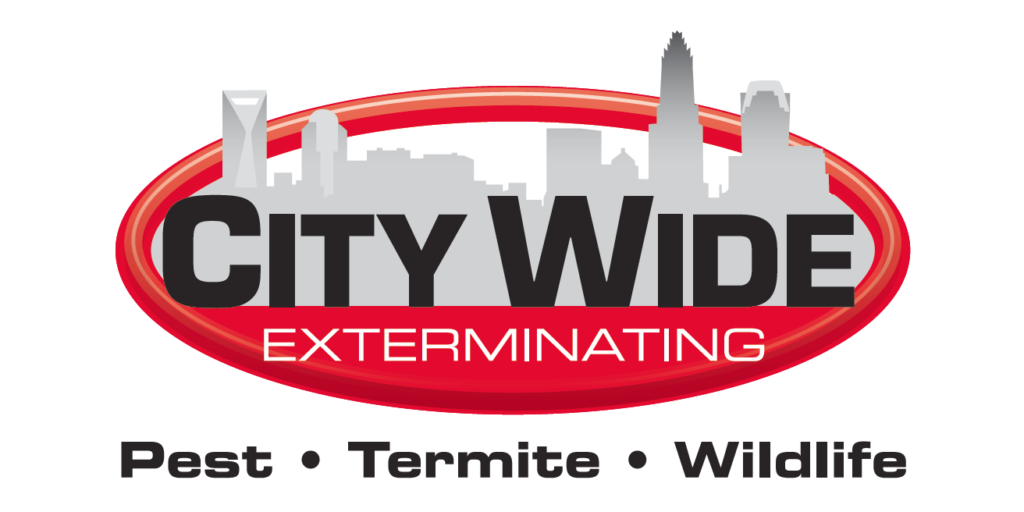 ---
Experience Locust
The Experience Locust event will take place in coordination with our End of Summer Celebration. This is an opportunity for local businesses to showcase their goods and services to the community. To register, fill out this form: Experience Locust Application
---
Movies in Town Center
Our movie nights come in two forms: Locust Family Movie Nights and the Locust City Cinema Party.
The Family Movie Nights are family-friendly events that typically feature an animated film (usually G or PG-rated) and offer a kid-friendly atmosphere.
The Locust City Cinema Parties offer a date-night vibe, targeting a wider range of age-groups. The Cinema Party vendors include beer and wine and will feature blockbusters and classics (PG to R rated) popular among adults.
All movies start at sundown and usually host pre-show activities, so not all start times are the same. Check the City's Facebook page for details as the movie dates approach.
2020 Locust Family Movie Nights
August 29th: Toy Story 4, sponsored by Community Church
September 12th: Ralph Breaks the Internet, sponsored by Locust Pediatric Dentistry
October 3rd: Aladdin, sponsored by Mission Church
October 24th: Frozen II, sponsored by Jason E. Martin, DDS, PA

Frozen II FAQS
2020 Locust City Cinema Parties
August 1st: Sixteen Candles 
November 7th: Hocus Pocus
Cinema Party Events sponsored by:
Cabarrus Brewing Company
Layla Sanders-State Farm
Paparazzi-Lou Anne Simpson
---
Hands on Locust
August 29th, 2020, 10:00 am-Noon, PARADE through Locust Town Center
Sponsored by Subway at Town Center
Hands on Locust is an event that gives kids a chance to see the variety of service vehicles in the Locust area. The event is free and open to the public. Come see a parade of dump trucks, tractors, and more!
Vehicles will start the parade in front of Locust City Hall, then head up Ray Kennedy Drive towards Subway, turn right onto Town Center Drive to go past Ace Hardware and towards Sassy Cakes Bakery, before turning right again to head back towards the Veterans Memorial. Guests are welcome to sit along the sidewalk or grassy areas alongside these streets. Guests are expected to follow guidelines as recommended by NCDHHS, and remain at least 6 ft apart from other household units and with no more than 25 in one area. Guests will not be allowed to climb in or on vehicles this year.
FREE CRAFT: Subway is sponsoring a craft for kids to decorate hard hats. We will distribute craft materials to families alongside the parade route between 9:45 – 10:15 AM. Park staff will make rounds along the route during this time, delivering the materials to the kids as they are setting up to view the parade.
Do you own awesome trucks, cars, equipment, or tractors? Contact our Recreation Assistant for information about participating in the event.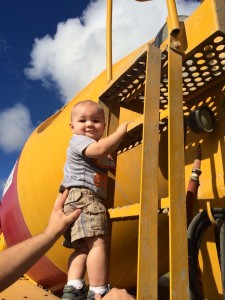 ---
Breakfast with Santa
December 12th, 2020
Enjoy a pancake breakfast with our guest of honor, Santa Clause! Participating children will decorate an ornament and cookie, families will enjoy a pancake and sausage breakfast, and Santa Claus will join in on the fun!
Each person, adults and children ages 2 and up, must purchase a ticket. The ticket is for your entrance. Breakfast and other children's activities are included. Reservations are required. $12 per person. Seating is limited. Your seat will not be reserved until payment is received.
---
Locust Fall Festival
October 31st, every year
2020 updated hours: 5:30 – 8:30 PM.
Please email Pastor Tommy Ross from First Baptist Church for more information.
Dr. Tommy Ross: tommy.ross@firstbaptistlocust.com
2020 Vendor Guidelines
2020 Vendor Registration Form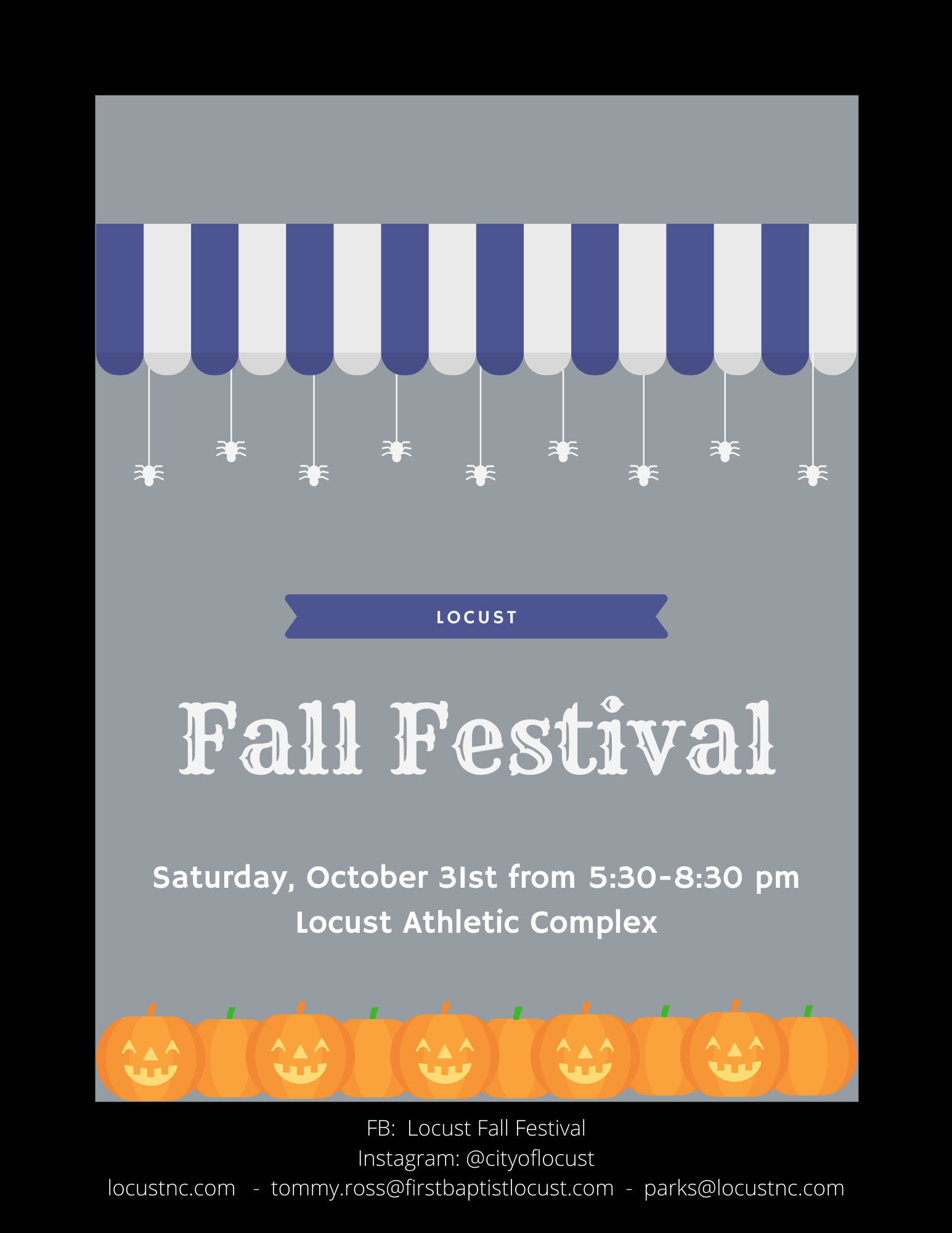 The Locust Fall Festival Committee is planning the 6th Annual Locust Fall Festival for October 31, 2020, from 5:30-8:30 PM.
Businesses, churches, and organizations are invited to participate in the event and must complete this form and email to Tommy Ross, pastor of First Baptist Church of Locust and Chairperson of the committee.
The Locust Fall Fest is an annual event located on ball field #4 at the Locust Athletic Complex. The event will take place the same date, time, and location each year.
The event is organized by a committee made up of representatives from local churches and works with the Locust Parks and Recreation Department.
Children are welcome to come in costume and visit each booth for games and candy. The event is entirely free.
Please no outside food or drink. Please leave pets at home.
---
Vendor and Sponsorship Information
For information about participating as a vendor in our events or event sponsorship opportunities, please visit the sponsorship page or call/email Park Director, Emily Jones, at parks@locustnc.com or 704-888-5260 ext 105.