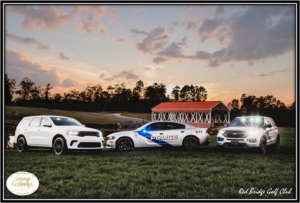 Credit: Summer Herlocker Photography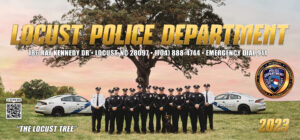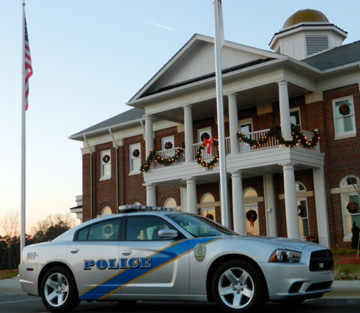 A MESSAGE FROM THE CHIEF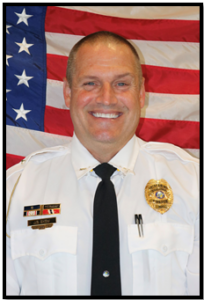 Welcome to the City of Locust……a place known by the motto "A City With A Soul". At the Locust Police Department we honor that motto by taking great pride and diligence in our thorough efforts providing the greatest service and protection to our city residents and visitors to the absolute best of our abilities while emphasizing a focus on community policing.
We take the enforcement of North Carolina statutes very seriously and always utilize a firm but fair approach to those who violate those laws inside our city. At the same time, we are part of the Locust community and we take an equally extensive approach in building relationships by knowing and working with the businesses and residents of our city to achieve the mutually beneficial result of safety and a wonderful place to live, work, and play!
My personal motto for our officers is "Always do good work, and always do it the right way". We achieve that result by relentlessly pursuing justice for victims of criminal activity, firm and fair enforcement of laws and statutes, and by treating everyone we encounter as respectfully as possible with the highest regard for their ethical treatment at all times.
I hope that you enjoy all this wonderful city has to offer……either as a resident or a visitor, and please do not hesitate to contact me if you ever have a question or concern. We are so glad that you are here!
Sincerely,
Jeff B. Shew
Chief of Police
(704)888-4744
LOCUST POLICE DEPARTMENT FUNCTIONS AND SERVICES PROVIDED TO THE CITY OF LOCUST AND ITS CITIZENS:
24 hour, 365 day service and protection for the City of Locust, its citizens and visitors.
Regular day and night patrols of Locust businesses and neighborhoods.
Law enforcement of North Carolina statutes as well as Locust city ordinances.
Traffic enforcement of Locust streets and highways.
Special residence checks or business patrols upon request.
Crime prevention and advisory e-mail list. Citizens can be added upon their request.
Monthly newsletter to keep citizens informed of activities in Locust available on the LPD website or through e-mail list.
Neighborhood Watch programs available and initiated upon neighborhood interest and request.
MISSION STATEMENT
The mission of the Locust Police Department is to provide efficient and professional service and protection to both the citizens and visitors of the City of Locust. Our mission is accomplished by partnering with all of the members of our community to address concerns, and by working together to prevent and combat criminal activity. Our mission is accomplished through the prompt response to citizens and visitors in need, or those who have been victims of criminal activity. Our mission is accomplished through the proper and just enforcement of North Carolina general statutes. And our mission is accomplished through the fair and ethical treatment of all citizens, visitors, suspects, and violators at all times.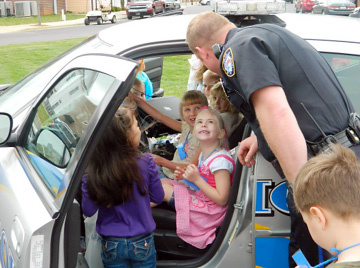 LOCUST POLICE DEPARTMENT CONTACT INFORMATION
STANLY/CABARRUS COUNTY EMERGENCY
911
STANLY COUNTY NON-EMERGENCY
(704) 986-3700
CABARRUS COUNTY NON-EMERGENCY
(704) 920-3000
LOCUST POLICE DEPARTMENT
(704) 888-4744
186 RAY KENNEDY DR. LOCUST, NC 28097
LOCUST POLICE CRIME ALERT MAILING LIST REQUEST/ INFORMATION REQUEST:
E-MAIL CHIEF SHEW AT jbshew@locustnc.com