Our goal in the Solid Waste Resources Division is to protect and preserve a safe and healthy environment for generations to come, while improving our quality of life throughout our community. We do this by providing our citizens with exceptional solid waste services such as:
Curbside Trash Collection (weekly)
Curbside Recycling Collection (bi-monthly)
Annual Specialty Events
Curbside Leaf Collection (details)
Public Works staff works closely w/our solid waste service provider, Waste Pro, to ensure the highest quality of service is provided. Our continued focus on your solid waste needs never waivers, it starts the moment you call and request delivery of your first set of 96-gallon rollout carts.
Upcoming Program Schedule-
Annual Curbside Leaf Collection (Fall 2023)
Curbside Bulk Collection (TBD)
E-Waste Month Drop-off Event (April 2023)
Curbside White Goods Collection (May 2023)
Citizen Resources-
Please check out these helpful Best Management Practices for your in-home recycling program
Also, check these additional BMPs for your in-home recycling program during the 

COVID-19

 pandemic.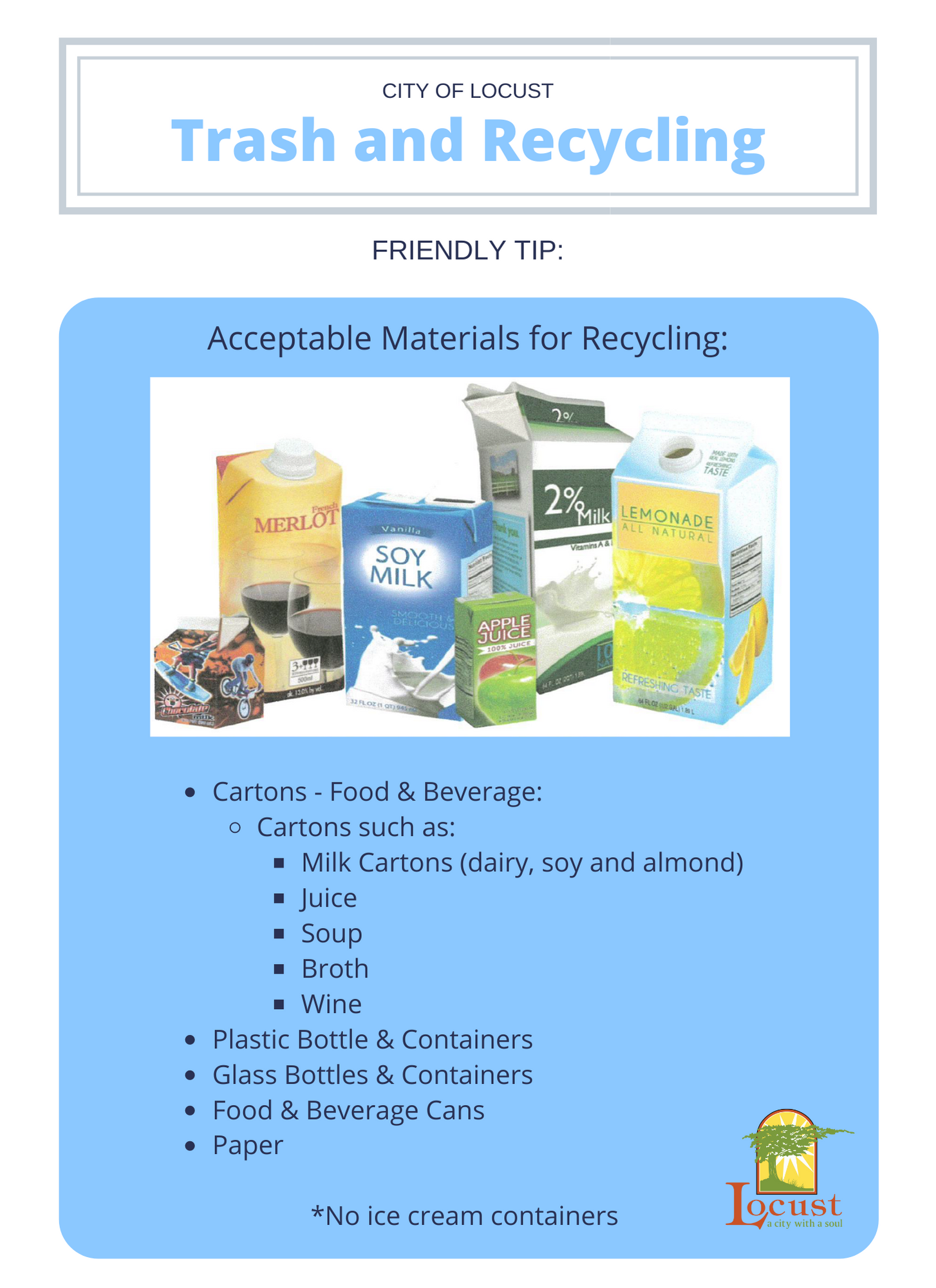 Customer Care Concerns
For any service quality concerns please contact our Customer Service Team at (704)888-5260 or you may email me, Tim Flieger, at tflieger@locustnc.com.