Locust Park is located off of Highway 24/27, next to Locust Elementary School. The address is 2884 Park Drive, Locust NC 28007.
Additional parking is available via Lions Club Drive, off of Highway 200 N. (Use address 219 Lions Club Dr for navigational directions)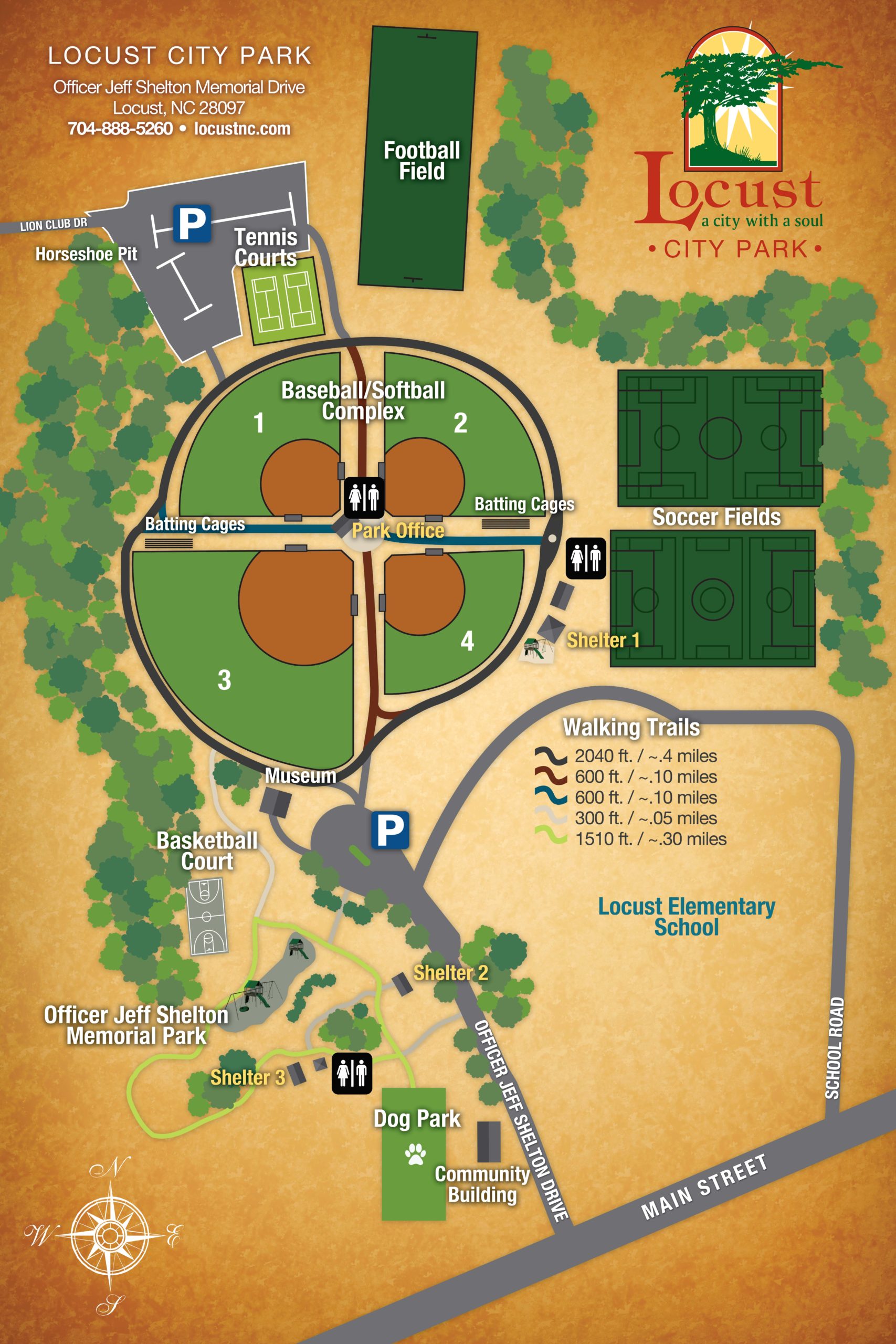 Facilities: (pictures below)
Community Building
Dog Park
Shelter 1
Shelter 2
Shelter 3
Baseball/Softball Field 1
Baseball/Softball Field 2
Baseball/Softball Field 3
Baseball/Softball Field 4
Football Field
Horseshoe Pits
Soccer Field Lower (a, b, c)
Soccer Field Upper (a, b, c)
Tennis Courts
To reserve one of our athletic facilities, please complete this form and submit to Locust City Hall (PO Box 190) or email to parks@locustnc.com.