On Monday, December 29th, 2019, Locust Captain Steven Smith was officially sworn in this morning as Chief of Police for the Locust Police Department. We are all excited to begin this next chapter under Chief Smith.
Congratulations Chief!!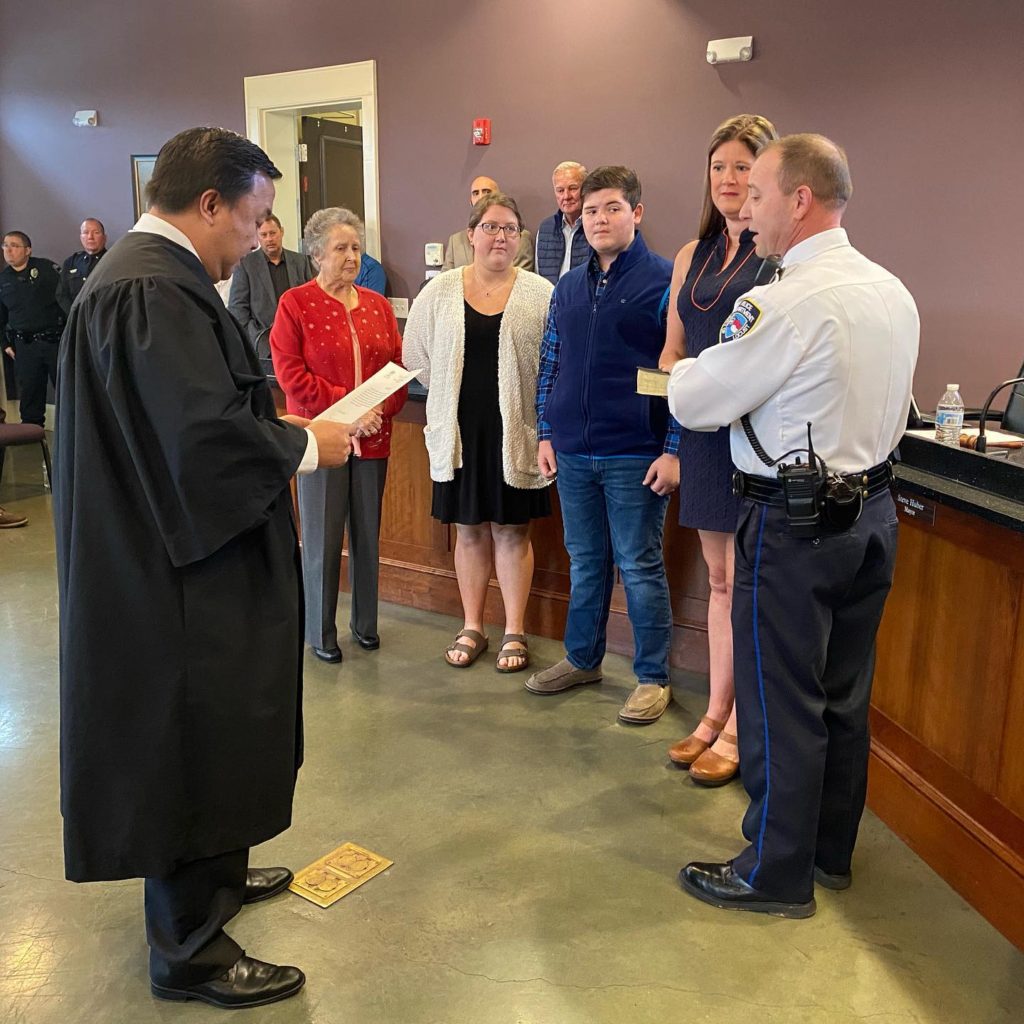 Visit the Police Department page for more information and for a great piece about our retiring Chief Frank Hartsell.
Click here for the Press Release regarding the Appointment of the new Chief of Police for the City of Locust.