Update 10/21/2020: COVID-19 Testing has come to West Stanly! Residents of any county are able to be tested at this location. See flyer attached for information. Sponsored by Stanly County Health Department, Stanly Community College, NC Dept. of Health and Human Services.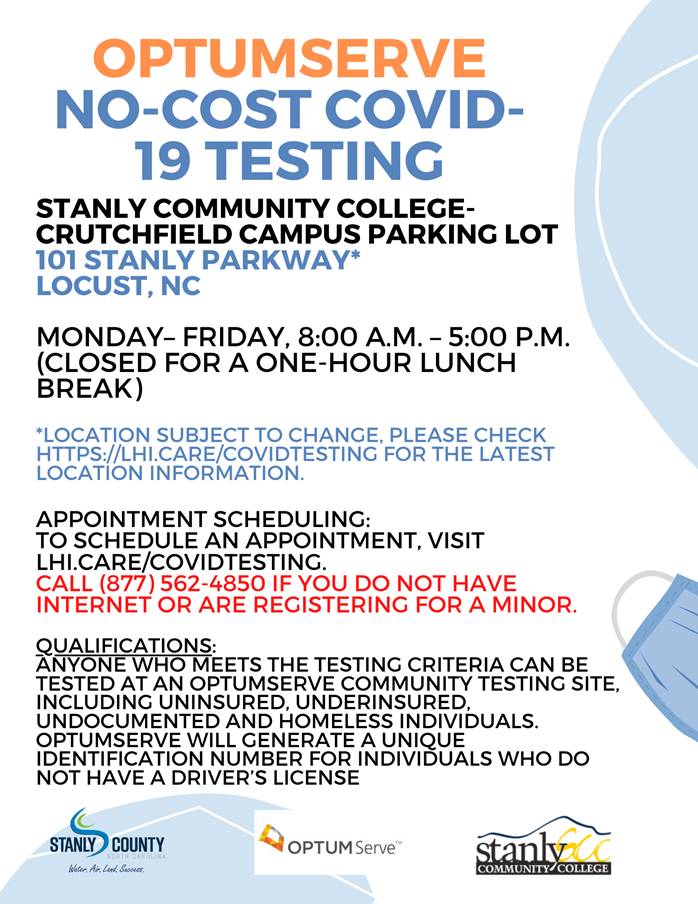 The CDC website includes a household checklist with recommendations for family planning and preparation for COVID-19., including staying informed, preparing for possible sickness, and what to do if a member of your family is sick.
https://www.cdc.gov/coronavirus/2019-ncov/daily-life-coping/checklist-household-ready.html?CDC_AA_refVal=https%3A%2F%2Fwww.cdc.gov%2Fcoronavirus%2F2019-ncov%2Fcommunity%2Fhome%2Findex.html
Update #4: Wearing Masks In Public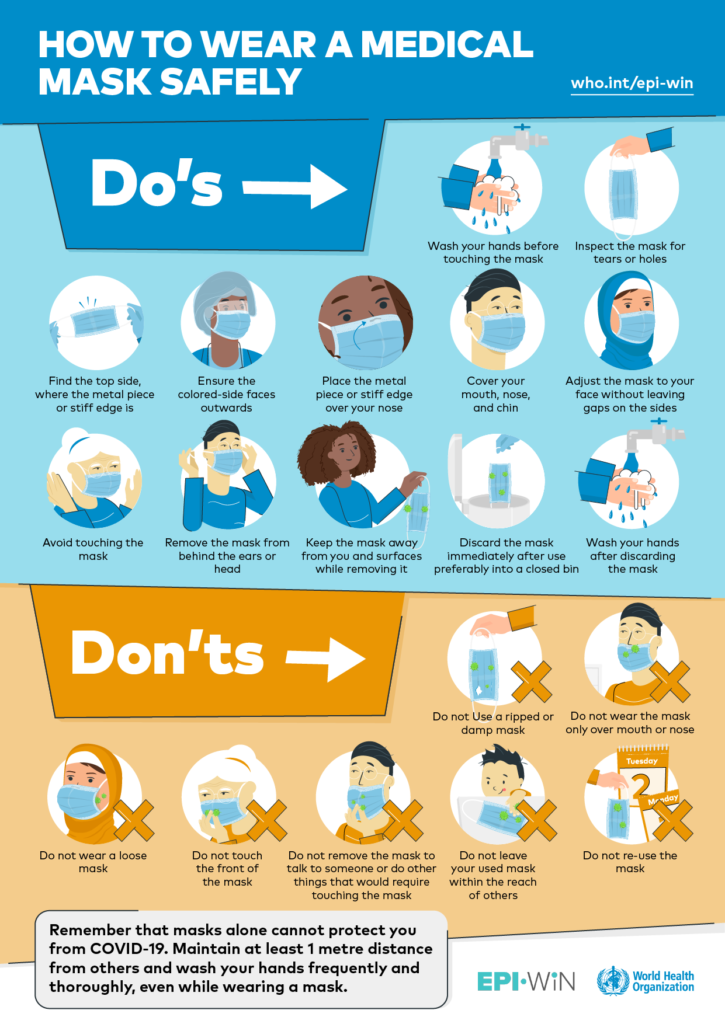 Update #3: Stay At Home Order extended through Friday May 8th
On Thursday, April 23, 2020 Gov. Cooper extended the state-wide Stay At Home Order (Executive Order #121) until May 8, 2020. City Hall and all other public facilities will remain closed to the public until 5/8/2020. Additional information will be posted on this page as soon as it becomes available. For more information about Gov. Cooper's plan to re-open North Carolina please visit: Governor Extends Stay At Home Order Through May 8, Plans Three Phase Lifting of Restrictions Based on Virus Trends
---
Update #2: Sewer Disconnections suspended
As per Gov. Cooper's Executive Order #124, residential account disconnections for nonpayment are suspended for 60 days. In addition, the City of Locust will not impose new penalties for late fee payments or collect on penalties that were imposed on residential accounts as of March 31, 2020. If necessary, residents may contact the City of Locust Billing Department to set up payment options.
---
On Friday, March 27, 2020 N.C. Governor Roy Cooper signed Executive Order #121 entitled: "Stay at Home Order and Strategic Directions for North Carolina In Response To Increased COVID-19 Cases"
In consultation with Cabarrus and Stanly County officials, and based upon guidance from the Center for Disease Control (CDC) and the North Carolina Department of Health and Human Services (NCDHHS), Mayor Steve Huber declared a State of Emergency within the jurisdiction of the City of Locust effective 5:00 PM on Monday, March 30, 2020.
The City of Locust's top priority is and always will be the safety and security of the community. City officials are closely working with Cabarrus and Stanly County officials to monitor the situation. While there have been some changes to City services, all necessary arrangements are being made to ensure that all City essential services are provided during this evolving situation.
Effective Monday, March 30, 2020 at 5:00pm:
City Hall and all other public facilities will be closed to the public.

All residents and businesses are encouraged to conduct utility payments with the City utilizing its online feature at https://locustnc.mygovhub.com/#/ or by depositing payment in our City Hall utilities payment drop box.
All residents can conduct other business with the City by calling the City offices at 704-888-5260 during normal business hours (Monday-Friday 8:30am to 5:00pm)

Trash and Recycling collection has been deemed an essential service. Waste Management is allowed to continue regular collection schedule.
All City Parks & Recreation programs are suspended until at least May 15, 2020.

Please contact Emily Jones, Parks & Recreation Director for refunds.
Social gatherings at the Officer Jeff Shelton Memorial Park, and the Locust Athletic Complex are limited to 10 people as per Governor Cooper's Executive Order #121.
Please refer to Executive Order #121 to determine if you and/or your employee(s) are considered essential workers.